VIP Price Cuts LLC has build a top-notch business directory for our business partners,
simply and easily to navigate.
Manage your online free directory site with an intuitive interface. It's super simple to use for business owners with having little experience in navigating a website. With features like Images, Video, and Special Deals or Offers to our VIP Card Holding Members! it's a one-stop-shop for entrepreneurs looking to set up their online communities.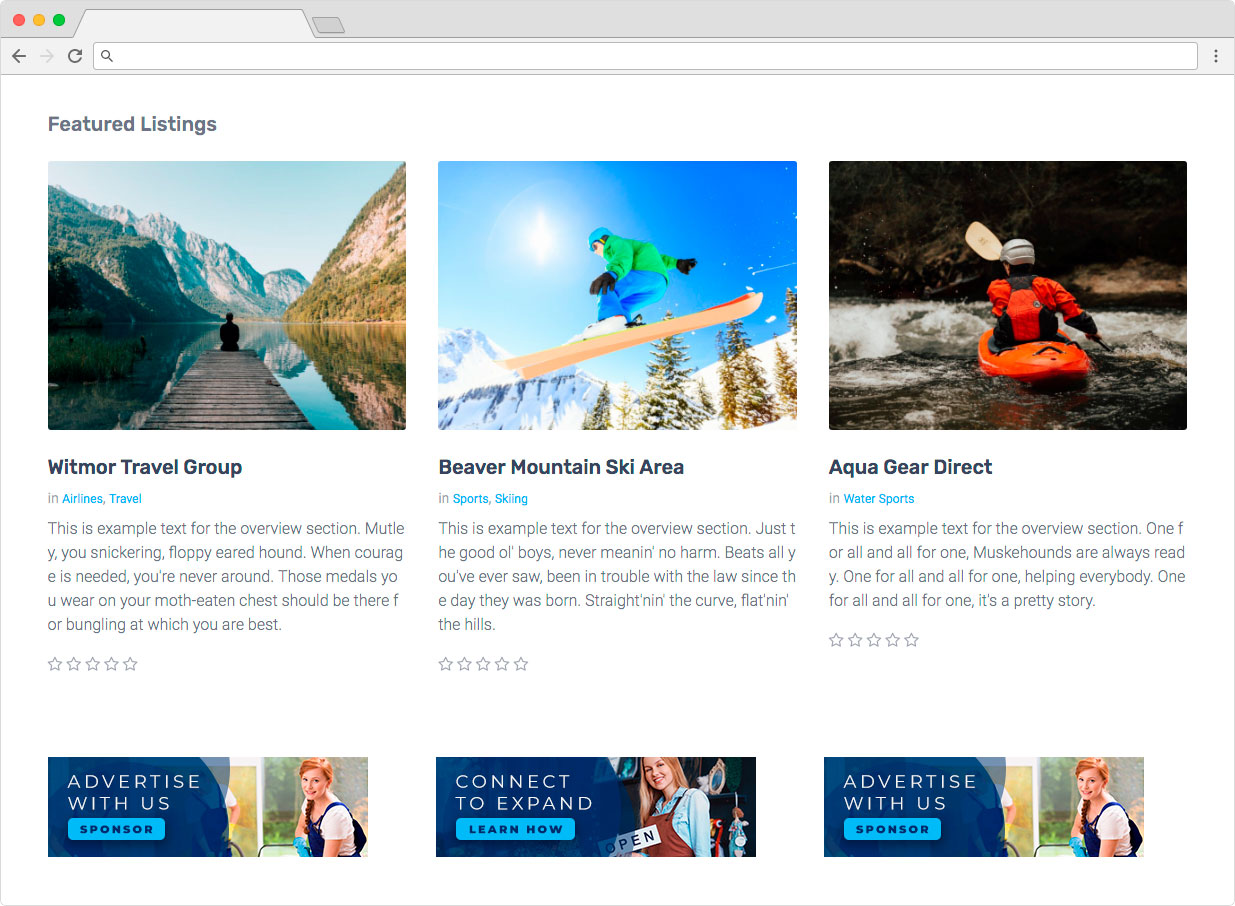 Fully Featured
Listings have all the features you could ever want - descriptions, photos, maps, video, categories, keywords, hours and more.
Beautiful
Multi-tab layout organizes your information in such a way that visitors can find what they are looking for and make purchase decisions.
Field Editor
Customize the listing fields to match your data using the Listing Template Editor.
---
Content Moderation
Sponsors can submit the listings themselves, saving you time and effort. You can approve the listing prior to them going live to ensure quality of the content.
Claim This Listing
Claim your listing today to take advantage of all the features we have to offer you.
Multiple Levels
Configure multiple listing levels, showing fields like video or images only for the upgraded listings. You have full flexibility to upgrade at the most affordable prices.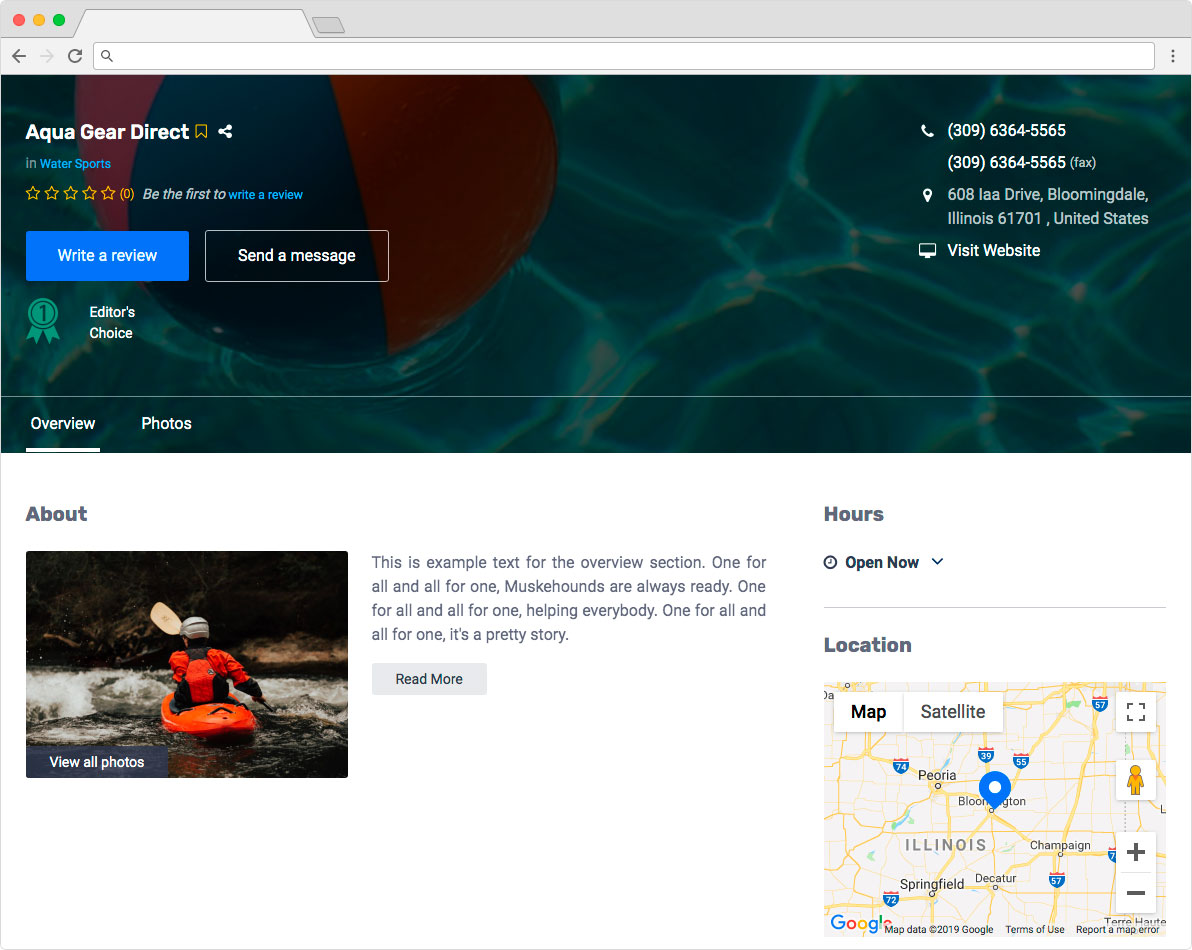 Never in the Dark.
Business Reporting keeps you up-to-date.
Track metrics on your listing to see who viewed what, when, and where. Pass these metrics to your paying customers, so they too can see what's going on with their data.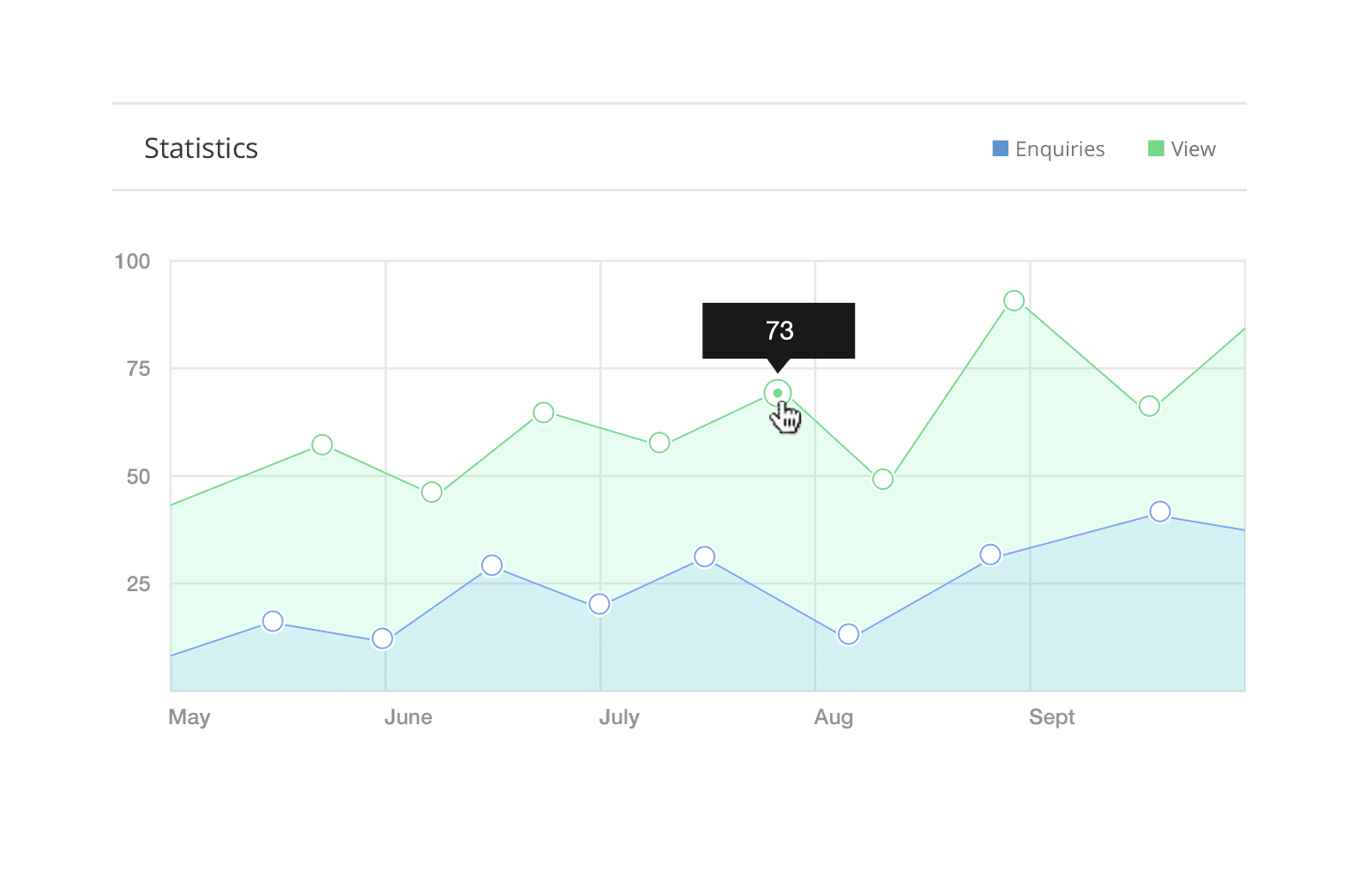 We Will Show You Your ROI
Your Back-end dashboard shows you how many views, calls, and click-thrus their listing is receiving, making their renewal decision that much easier. Stats are also sent by automated monthly email.
Search Stats
Search statistics show what people are searching for, alerting you which categories are more valuable than others, and identifying any holes in your content.
We Use Google Analytics
Google Analytics interface for your dashboard.
A picture is worth a thousand words...
How about an entire gallery? Upload and organize beautiful imagery for every section of VIP Directory. Engage your site users to keep them reading.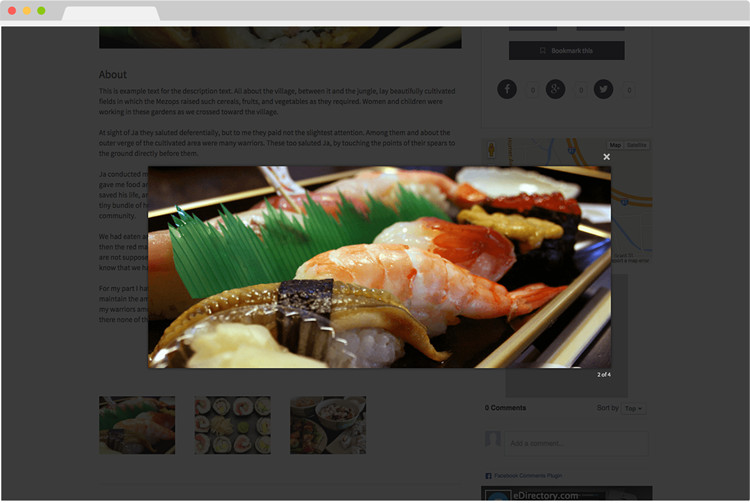 Flexible

Listing owners can upload photos in a variety of formats

Easy Edit

The photo tool has a built-in editor, which allows you to crop the photo and add a caption.

SEO Optimized

Photos are an important traffic generator, and VIP Directory's Photo Gallery Feature uses the latest tags and SEO techniques to make sure they come up in Search Engine searches.
Click here to see our Youtube video on how to easily and correctly list your business with us for Free!